De wereld van high-end audio is niet zwart-wit, zo weten ze ook bij Devialet. De Fransen zet daarom de kleur groen in de kijker. Saliegroen, om precies te zijn: met de komst van de Devialet Phantom II in Sage Green als speciale uitvoering in de Exclusive Collection.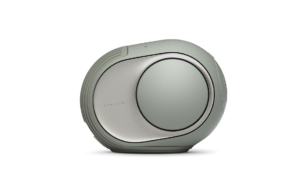 De Phantom II Sage Green is het fraaie middelpunt van de Exclusive Collection, dat met zijn bijzondere groen een verhaal vertelt. Het verhaal van Devialet's volledig eigenzinnige benadering van geluid, esthetiek en innovatie. Een stadsterras, een landhuis in de streek of een chalet in de bergen; de Phantom II Sage Green past zich moeiteloos aan.
Dankzij zijn 98 dB SPL, zijn 400 Watt vermogen en zijn elegante aluminium zijpanelen verandert de Phantom II Sage Green zichzelf in een opmerkelijk krachtbron. Compact en toch immens. Phantom II 98 dB is een staaltje van geluidstechniek en levert een onredelijk vermogen: de enige ultracompacte luidspreker die in staat is een hoge natuurgetrouwheid en fysieke impact te leveren, op ieder gewenst volume. Touch controls geven je totale controle met een enkele beweging. Daarnaast mag je rekenen op alles wat je al gewend bent van de Phantom II, want het streamen van je favoriete muziek is absoluut kinderspel: AirPlay 2, Spotity Connect, Bluetooth, UPnP of via een analoge of optische aansluiting, en uiteraard kun je weer vertrouwen op de bekende app.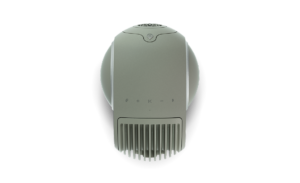 De exclusieve uitvoering van de Phantom II in Sage Green is gelimiteerd tot 1000 stuks en heeft een prijskaartje van 1.450 euro. Per direct wereldwijd verkrijgbaar op devialet.com.